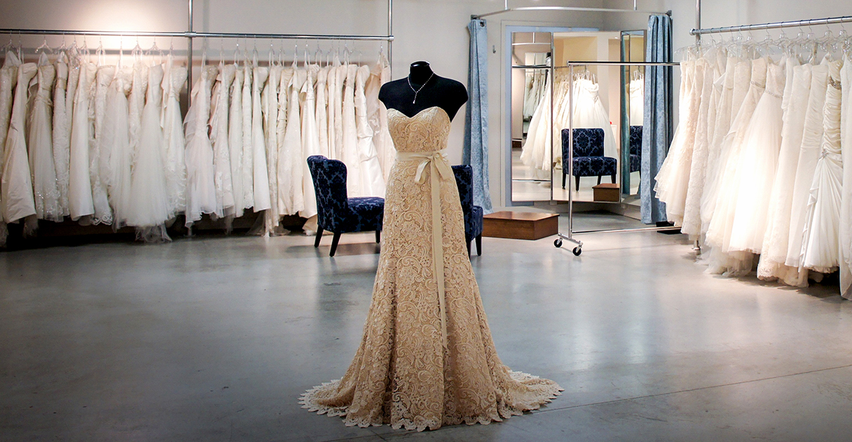 OUR STORY

Like many of you, I've dreamed of shopping for my wedding dress ever since I was a teenager, so when I finally got a chance to start shopping I didn't want to stop. I loved the whole experience; trying on different dresses and veils and having my friends around me to tell me what they think. And then of course the moment when you find THE gown, what a great feeling that was. In short, I had a lot of fun shopping.
When I finally got married, in a way I felt sad because I realized that I will never get a chance to shop for a wedding dress again – if everything goes well :-)
I wished there was a way to re-live this experience again. And then it occurred to me, what better way to be a part of it than to start my own bridal boutique. A dream was born. Forward to 2007, I am pleased to welcome you to Jealous Bridesmaids Bridal Studio.
OUR PHILOSOPHY
Our number one priority is to find the one wedding dress that is PERFECT for you. Believe me, when you try it on you will know that this is the one. We intend to provide you with high quality service starting with your first visit to our store, throughout the selection process, alterations and the day you pick up your wedding dress. We'll do our best to take the stress out of the shopping experience by making you feel welcome, comfortable and relaxed in our store. It's easy to forget that a wedding is a happy occasion, so picking your dress should be a really fun thing to do. We hope that the atmosphere in our Toronto store and the friendly staff will help you have a little fun while you're shopping for the perfect wedding dress. And finally, we want to do all of the above by providing you great value for your money.

We hope that you will enjoy your experience at Jealous Bridesmaids and share it with your family and friends.

Sincerely,
Charmaine